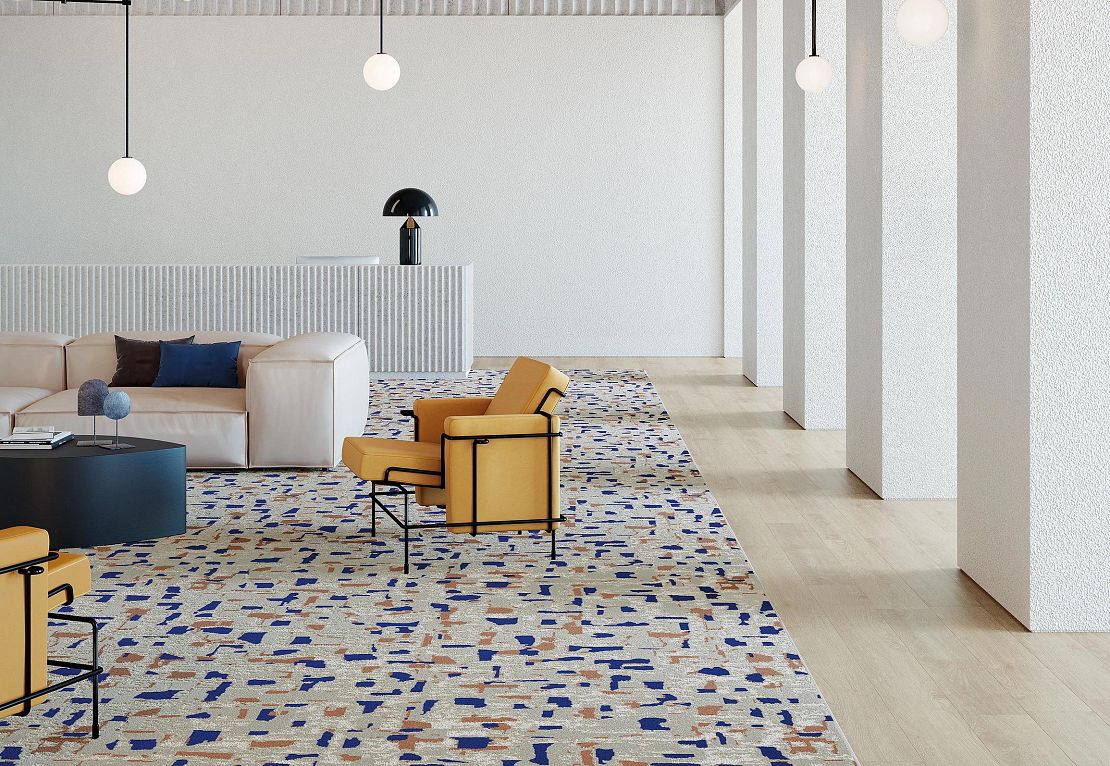 SHARE (BROADLOOM 5A260) IN EMPATHY (01100) | INSTALLED AS A RUG AND
INCLUSIVE (COREtec® 4068V) IN CHAMPAGNE (68705) | INSTALLED STAGGER
Grounded in Community
Shaw Contract aims to make a Smarter Impact with product innovations that enhance safety and comfort in multifamily environments. Our unmatched variety of product platforms provide solutions for every space within a building, all while contributing to a comfortable space for residents. We set the stage for a comfortable daily life.
Design Awards Call For Entry
To submit a project for the 2023 Design Awards please login or create an account here.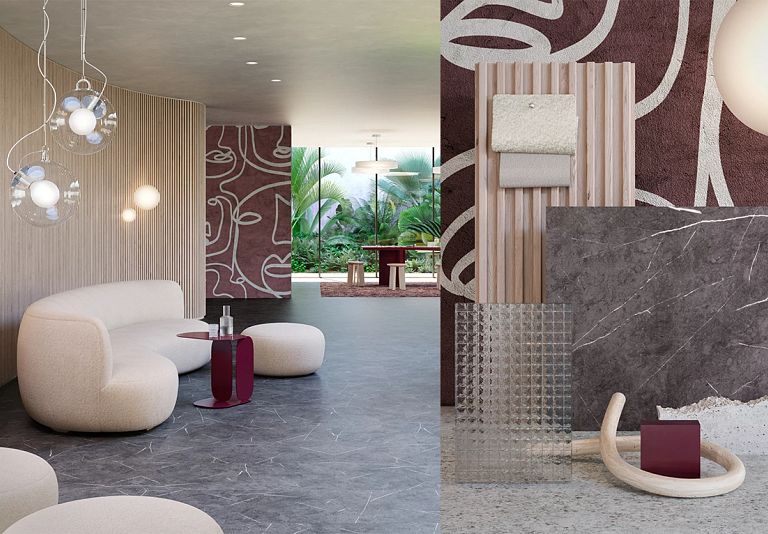 EON (LVT 4112V) IN OBSIDIAN (12595) | INSTALLED MONOLITHIC AND
PLAINS (CARPET TILE 5T374) IN FLORA (71850) | INSTALLED BRICK
A Statement Written in Stone
Inspired by the raw beauty of nature's most enduring materials, this collection blends aesthetics with durability and acoustical benefits to bring a tactile effect that adds character and depth.
LEARN MORE
Shaw Contract × Benjamin Moore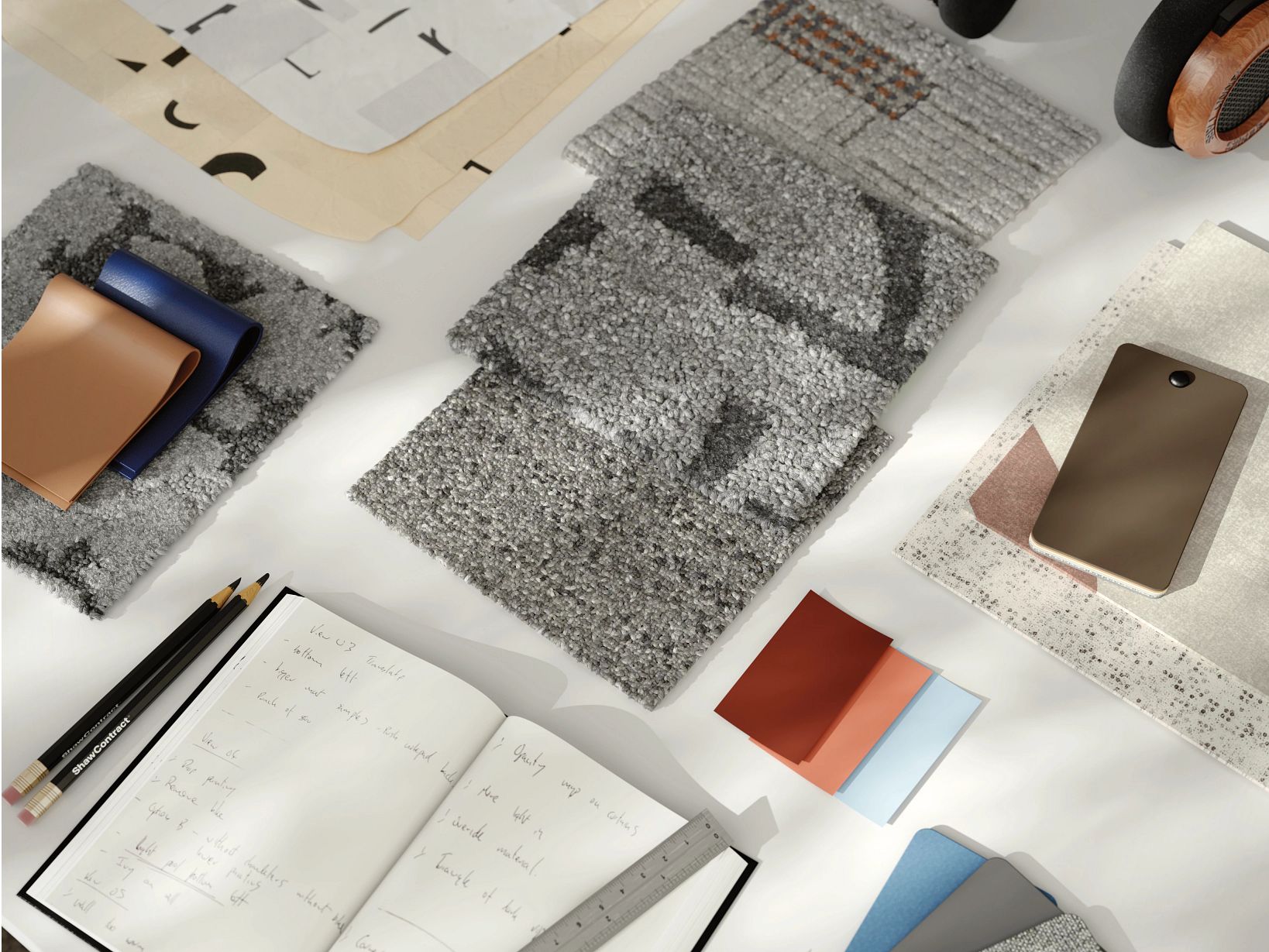 Dialogue Collection, Benjamin Moore
Rich Chestnut 2090-20, San Antonio Rose 027, Watercolor Blue 793
COLOR TOGETHER × Benjamin Moore
In COLOR TOGETHER, we've created a new designer resource. The carefully curated paint selections coexist perfectly with our flooring products. No more guesswork; our platform makes it easier than ever to sample and visualize your space, no matter where you're working from. Preview online and we'll send your paint selects along with your flooring samples.
LET'S SAMPLE
Build a comfortable home from the ground up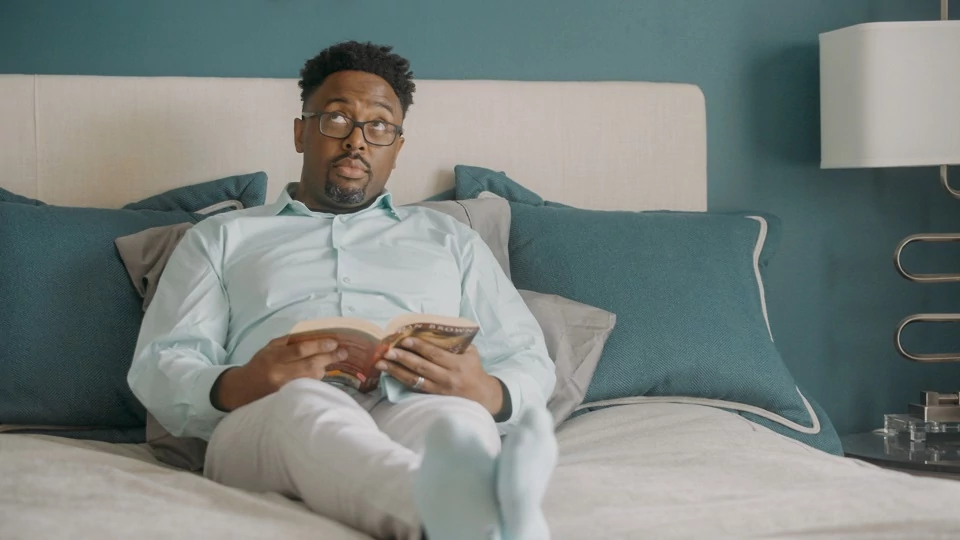 Hear only what you need to
Noise is one of the top three complaints of residents, along with maintenance and communications. Avoid this loss of revenue by understanding what flooring materials can impact your building's soundscape.
Sound Advisor™, a patented tool from Shaw Contract, is designed to help you hear the acoustic difference between a variety of hard and soft surfaces, with or without underlayments. Simply select the floor and ceiling construction for your project, apply the flooring choice and Sound Advisor™ will allow you to experience the sound of an IIC score.
DISCOVER SOUND ADVISOR™
Let us bring your space to life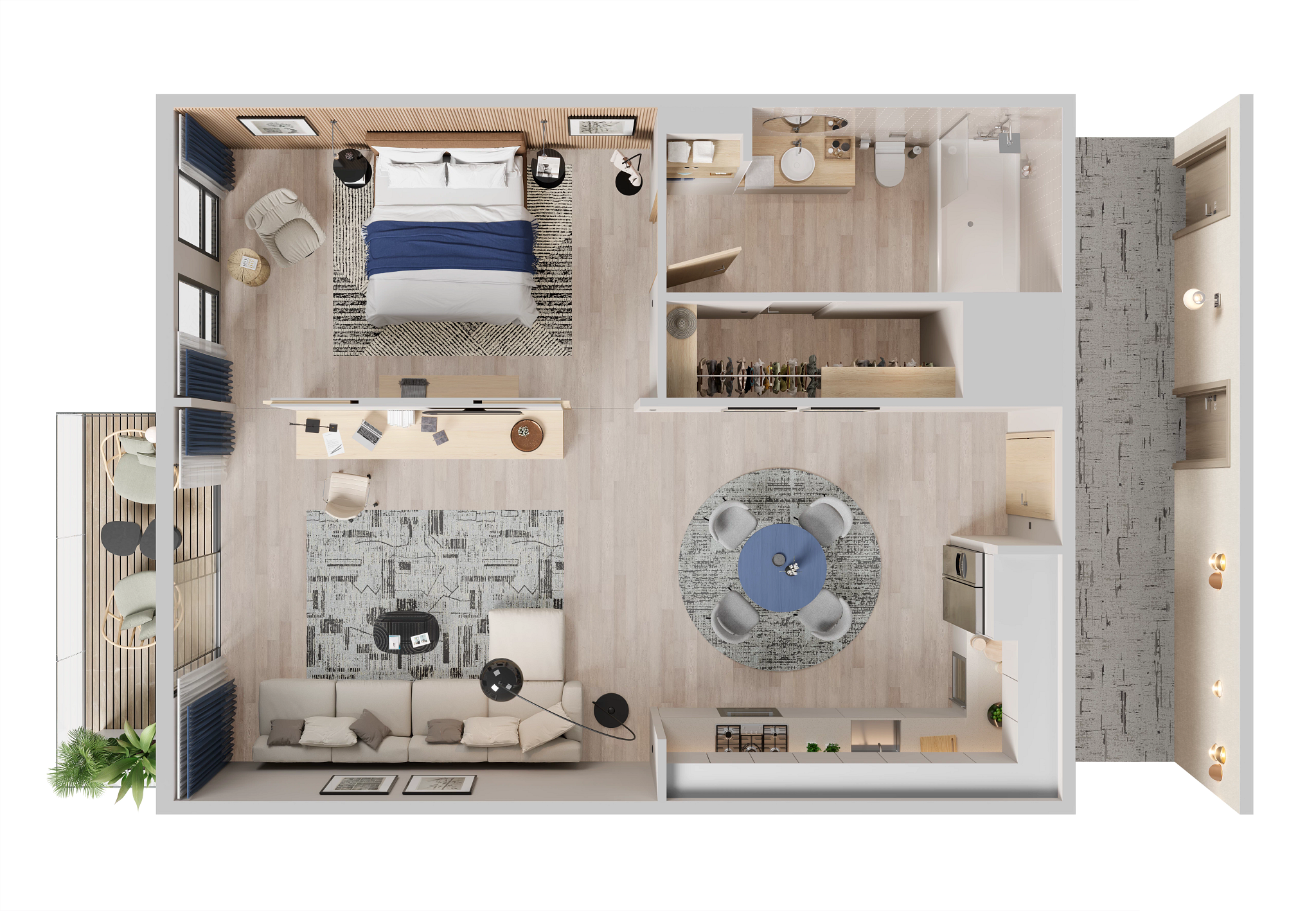 EXCHANGE (CARPET TILE 5T304) IN WOOL (01105) | INSTALLED ASHLAR AND
RESIDE 8 MIL (LVT 4099V) IN REST (94121) | INSTALLED STAGGER AND
METHOD (11X11 FT CIRCLE RUG G092R) IN METALWORK (77555) AND
JOIN (6X9 FT RUG G042R) IN SMOKE (68500) AND
EMBRACE (12X15 FT RUG G001R) IN TRADITION (01105)
Design Services
Our visualization team is available to create rendering files based on floor plans, design inspirations or sketches you provide which includes:
- concepting
- custom installation layouts & room scenes
- 2D conceptual renderings
- estimating
- installation guides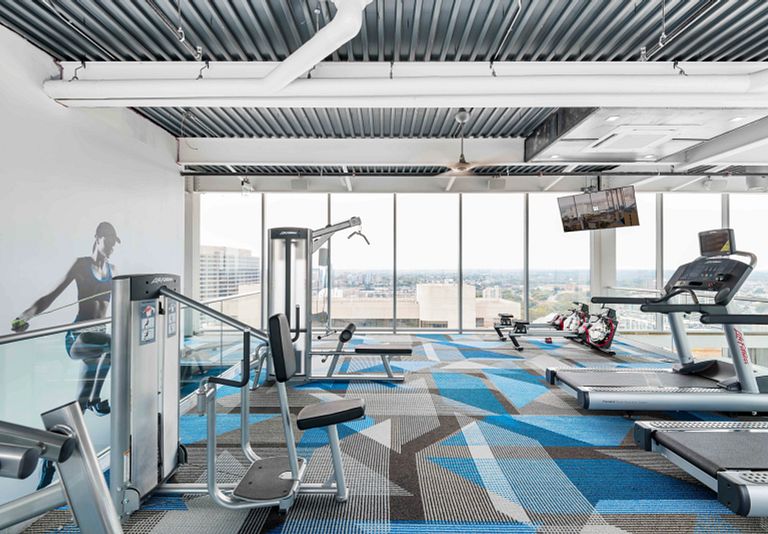 Project Profile:
Franklin Tower by PMC Property Group
Today's multifamily dwellers want to walk into their building and feel at home with in-building conveniences designed to make them feel comfortable and relaxed. Franklin Tower is more than a place to call home - it is a place of community offering a wide range of amenities to ensure they are attracting and retaining residents.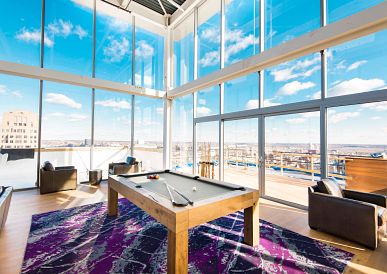 CUSTOM BROADLOOM | INSTALLED AS A RUG
Keeping Multifamily Spaces Functional
Human beings are eminently adaptive. Our ability to think creatively and imagine new solutions is a big part of that. Today, our adaptability is being challenged every day in ways we never thought possible. Our Return-to-Multi-Storybook is a collection of ideas to make multifamily spaces support a range of current living scenarios.