Major colours are in stock
If all Dye Lab colours are available for ordering, the following 11 colours are now at the manufacturing plant in Scotland.
Imperfect beauty created by naturally dyeing textiles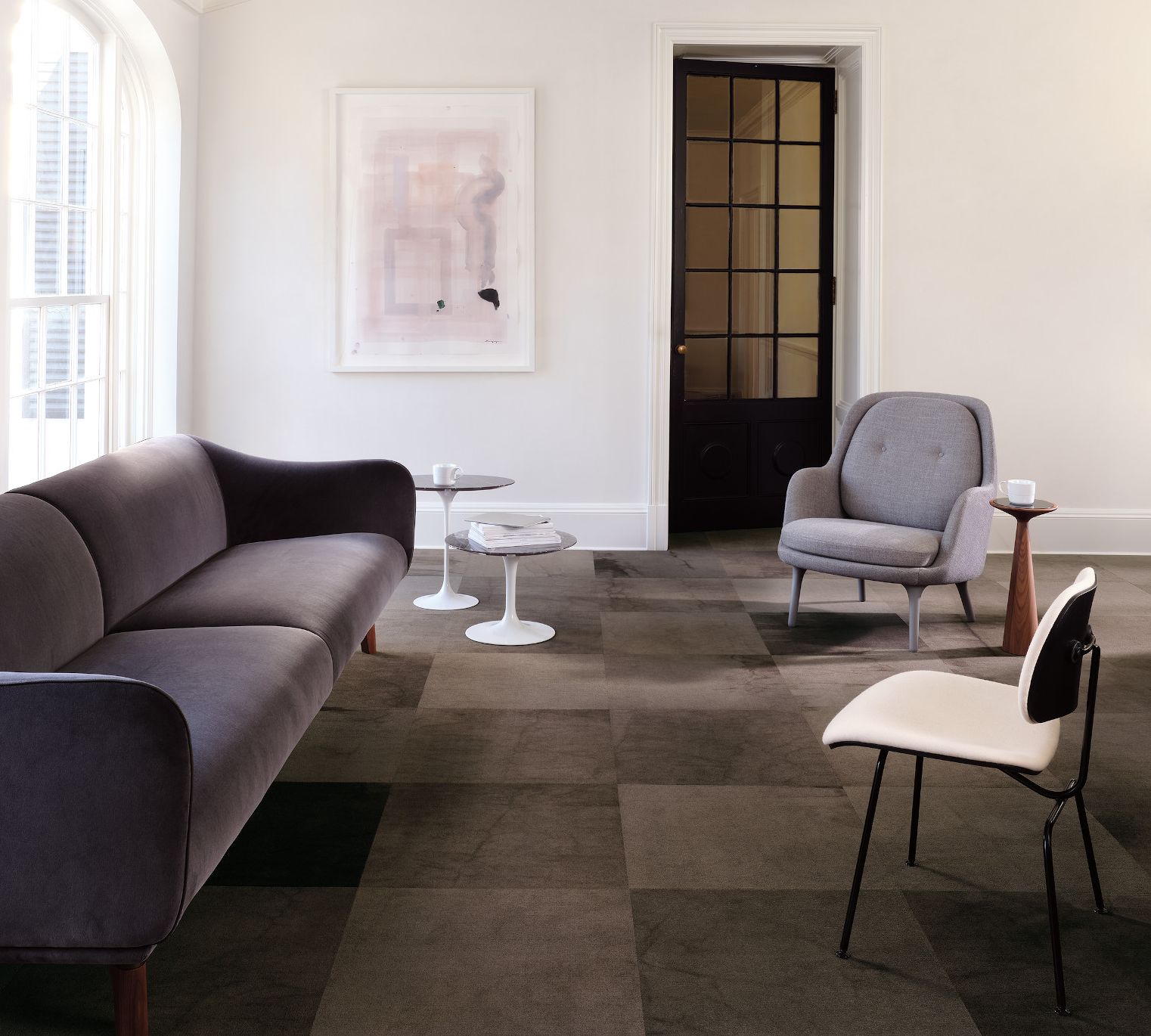 Featuring intensely saturated hues, softer washes, and a range of neutral tones, the collection is the result of Shaw Contract's exploration of natural dyeing processes and pigment behaviour. Dye Lab draws inspiration from natural dyes and mimics the colour shifts rendered in naturally dyed textiles, creating an elegant and unpredictable visual with organic progressions from lightly pigmented to intensely saturated.
Using techniques like folding, clamping and eco-bundling, Shaw Contract experimented with dyeing over 700 yarn colours to create the collection palette and developed an innovative dye infusion process that achieves beautifully amorphous, deconstructed patterns with unpredictable outcomes meaning each carpet tile is unique in its shade and marbling.
Dye Lab carpet tiles are installed with Shaw's market-leading Cradle-to-Cradle Certified™ EcoWorx® backing, it is covered by a lifetime commercial warranty and included in the `reTURN' scheme.