We 🖤 NY. Especially in the fall, when we get to gather yearly with some of the leading hospitality designers in our industry at BDNY.
This year, we brought two new collections to BDNY: Desert Lights, our sixth collaboration with Rockwell Group, and Soundscape, a new LVT with acoustic backing. See some of our favorite moments from the show below.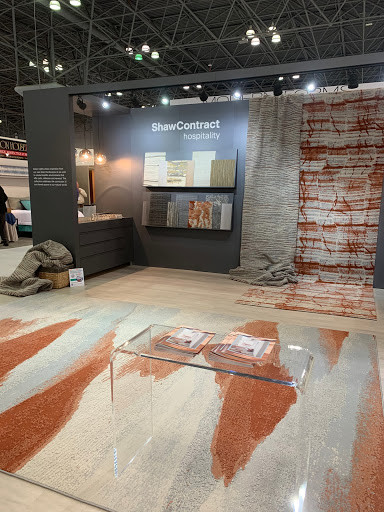 The calm before the show starts: the booth showcased our new products that offer solutions to the hospitality market for aesthetics and acoustics.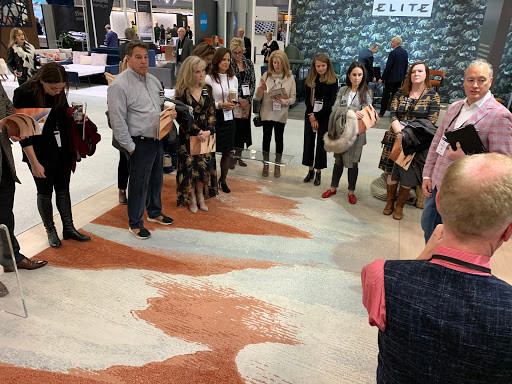 We start every BDNY with a training after our account managers and staff arrive from all over the country. Here's Paul Young, our VP of Hospitality, leading the training on our new Desert Lights collection.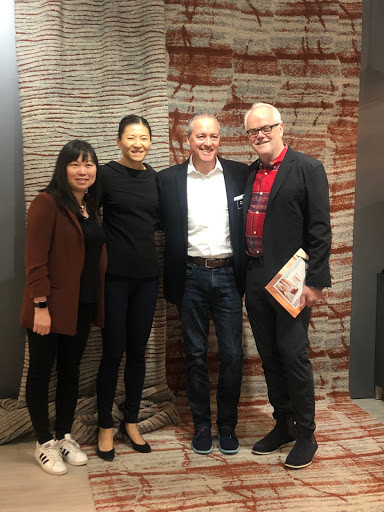 Desert Lights is our sixth collaboration with Rockwell Group, a longtime collaborator. Pictured here (from left to right): Susan Smilek, Lifestyle Studio Design Director for Shaw Contract; Shunyi Wu, Senior Associate at Rockwell Group ; Paul Young, VP of Hospitality for Shaw Contract; Barry Richards, Principal at Rockwell Group.