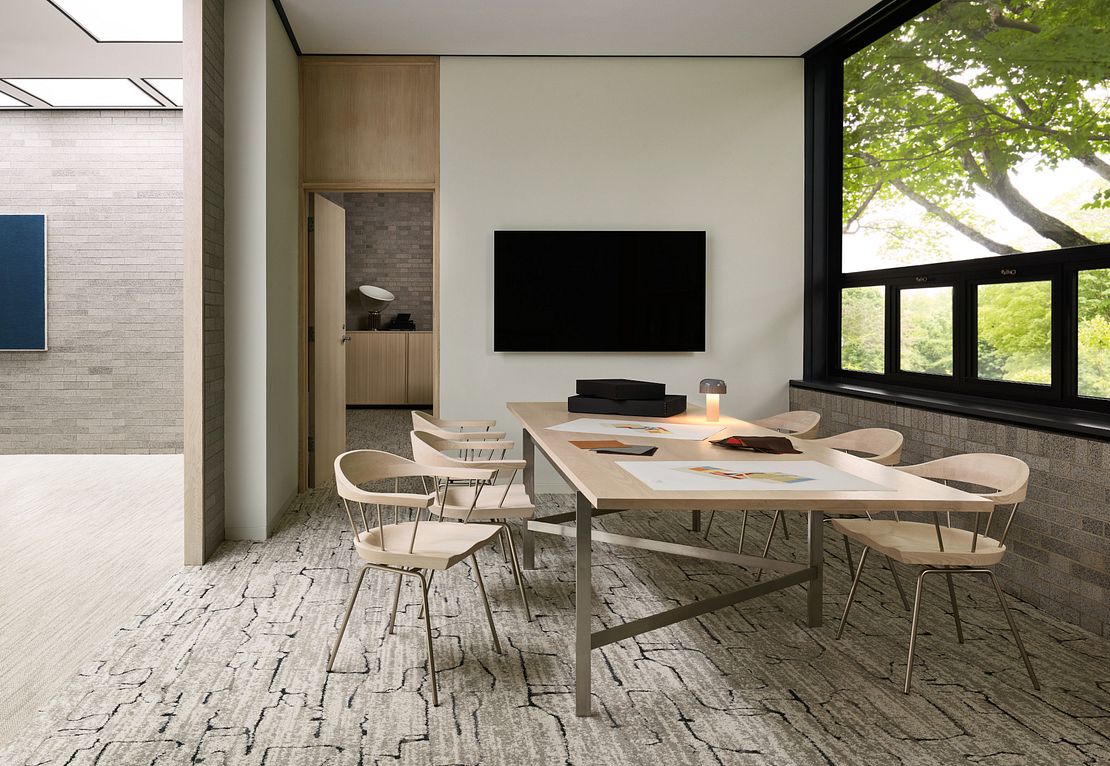 Flooring For An Empowered Workforce
We make a Smarter Impact in the workplace by optimizing flooring for employee well-being and productivity. We're transforming the modern office into an adaptive, generative space.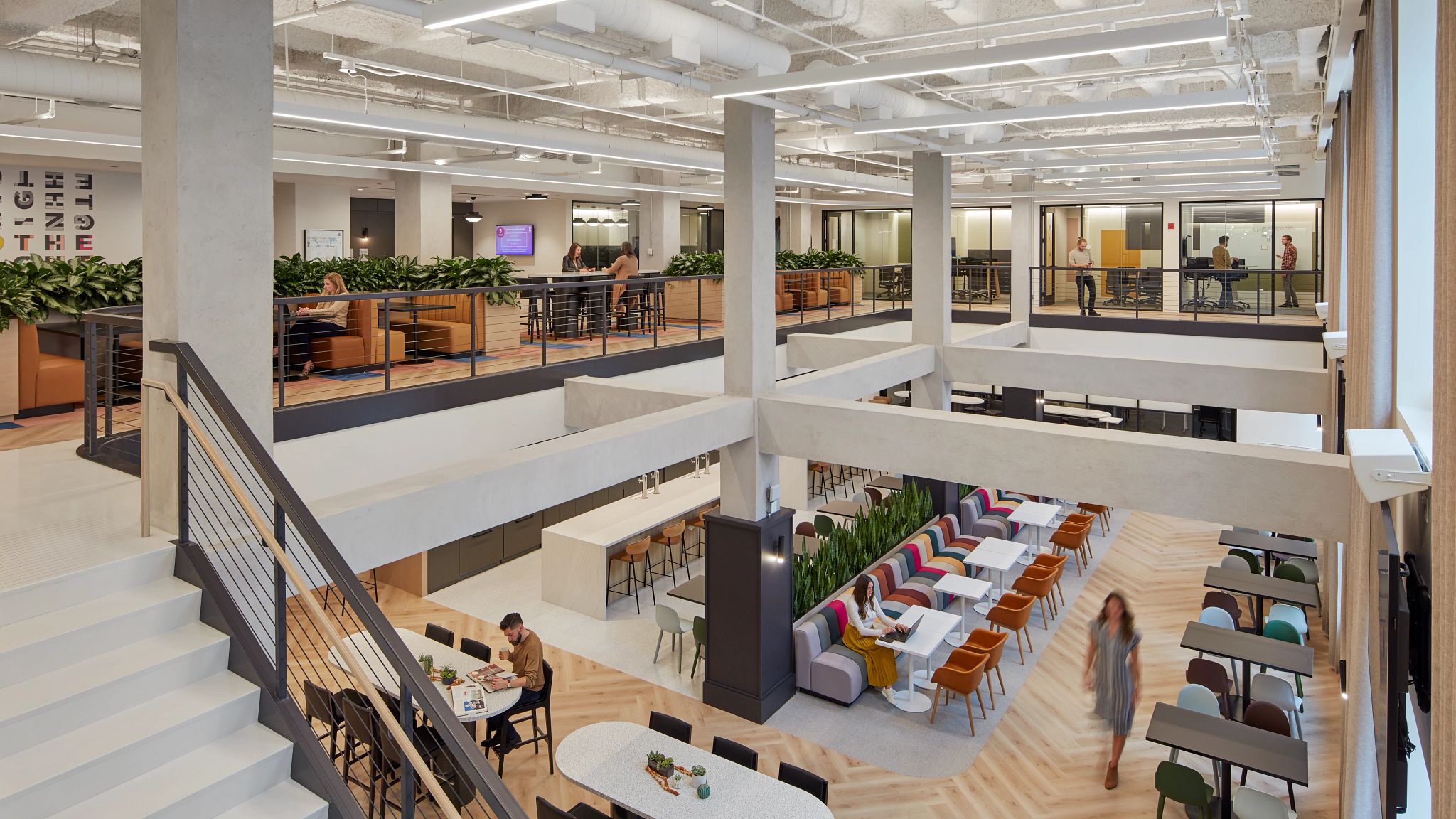 The Flexible Workplace of the Future.
Explore Shaw Contract's A Place of Progress chapbook, which delves into a few of Shaw Contract's flooring products and solutions that can help contribute to a more flexible workplace through the lens of three key insights: Feels Like Home, A Workplace that Flows, and Here Today for a Better Tomorrow.
Shaw Contract's A Place of Progress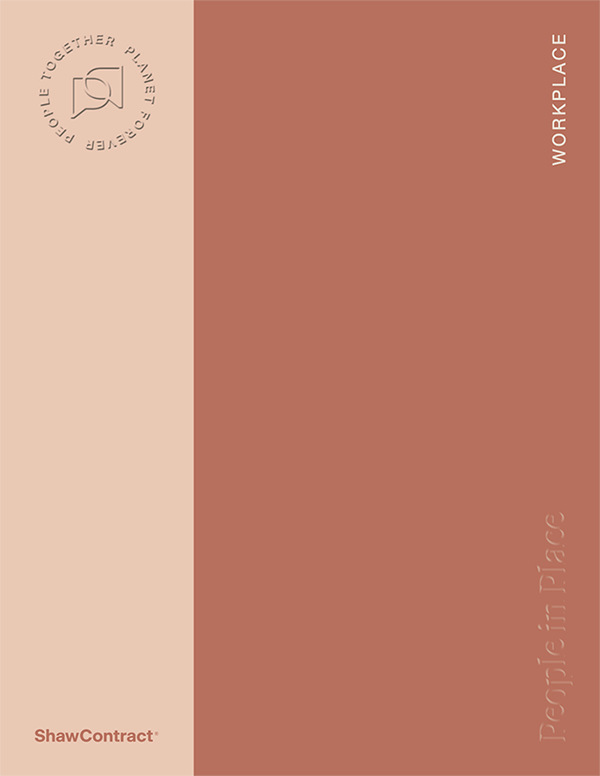 People in Place Lookbook
People in Place showcases some of the world's most progressive and inspiring workplaces from around the world featuring a full range of Shaw Contract flooring solutions. These projects look beyond the function of how we work and provide insights into the why, why we work better in workplaces that meet not just our needs but our senses. It is more than just beautiful spaces. It is about creating a deeper, more meaningful connection between people and place.
View the People in Place Lookbook
Get Inspired
See some of the world's most progressive, inclusive, and inspiring spaces that are shaping the future of workplace design by creating a deeper, more meaningful connection between people and place.
View Our Project Photography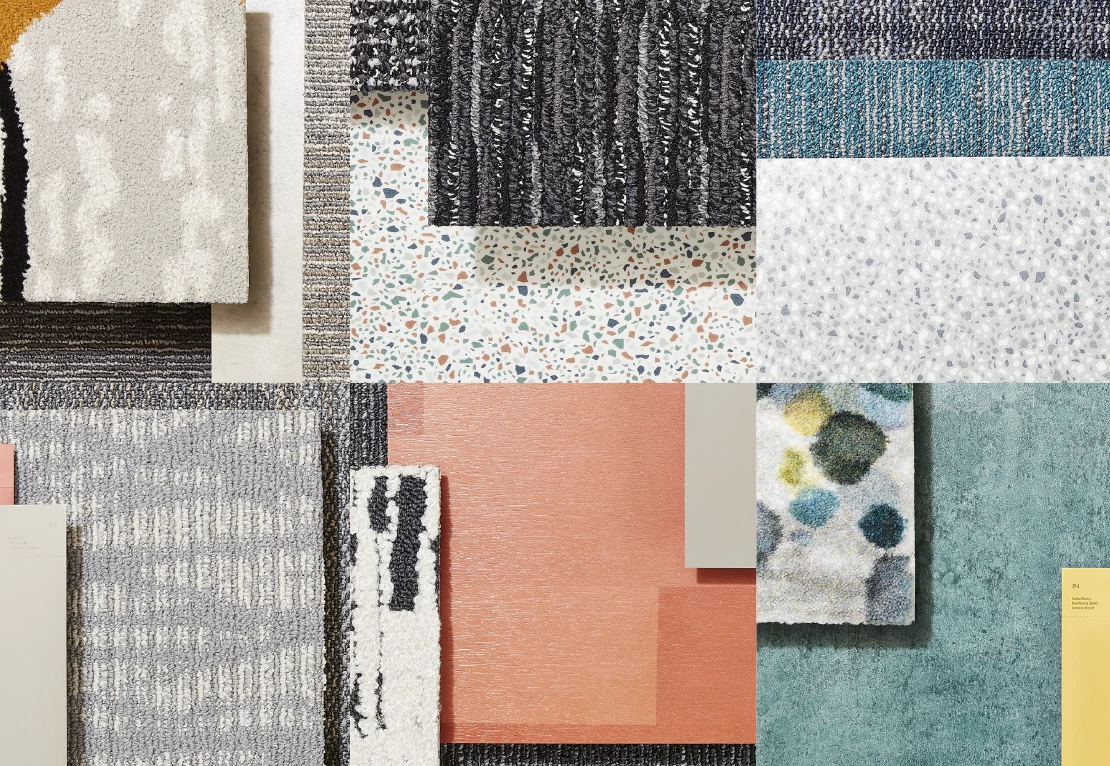 A Palette of Possibilities


Market ready flooring solutions that offer coordinated product combinations based on budget requirements, expedited lead times, and aesthetic preferences of the workplace.
Explore Palettes
Explore Our Market Ready Flooring Solution
What if Flooring could Redefine the Workspace?
The nature of work is evolving, and innovative businesses are re-imagining spaces to create more flexible, healthier environments in which their teams can thrive. Floor plans have opened up, collaboration is an architectural directive, and versatility has become synonymous with scalability. Workplaces have emerged as adaptive, dynamic spaces that advance a company's culture and values.
Shaw Contract's human-centric approach creates positive design innovations to meet the needs of an evolving global workforce. Our suite of Cradle to Cradle Certified™ flooring products create professional environments that attract the right talent and help people do their best work. By optimizing for employee well-being and productivity, we're helping transform the modern office into a rewarding workspace.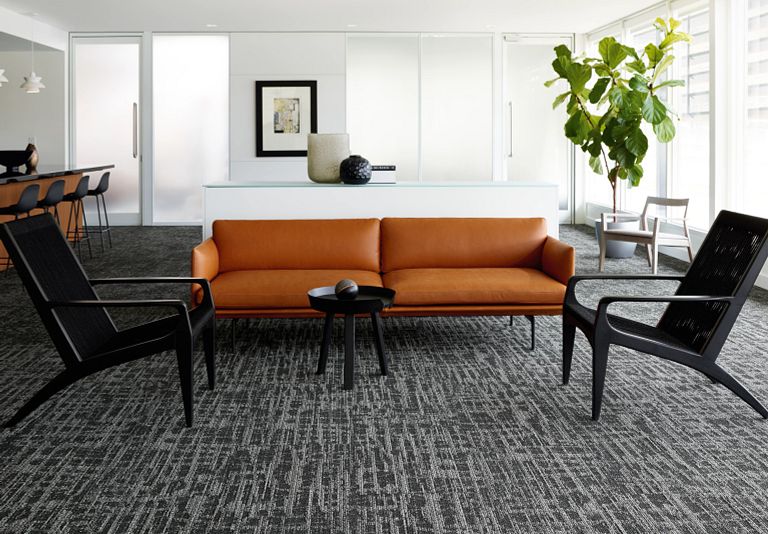 Everything is Connected
At Shaw Contract, we take a holistic approach to sustainability, because everything we do each day has an impact. We create responsibly manufactured flooring to support the human experience and a healthier planet.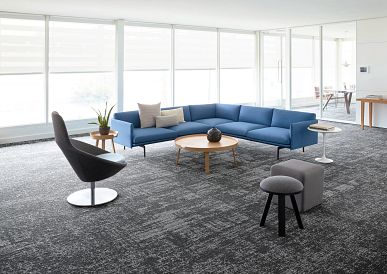 A workplace that works for you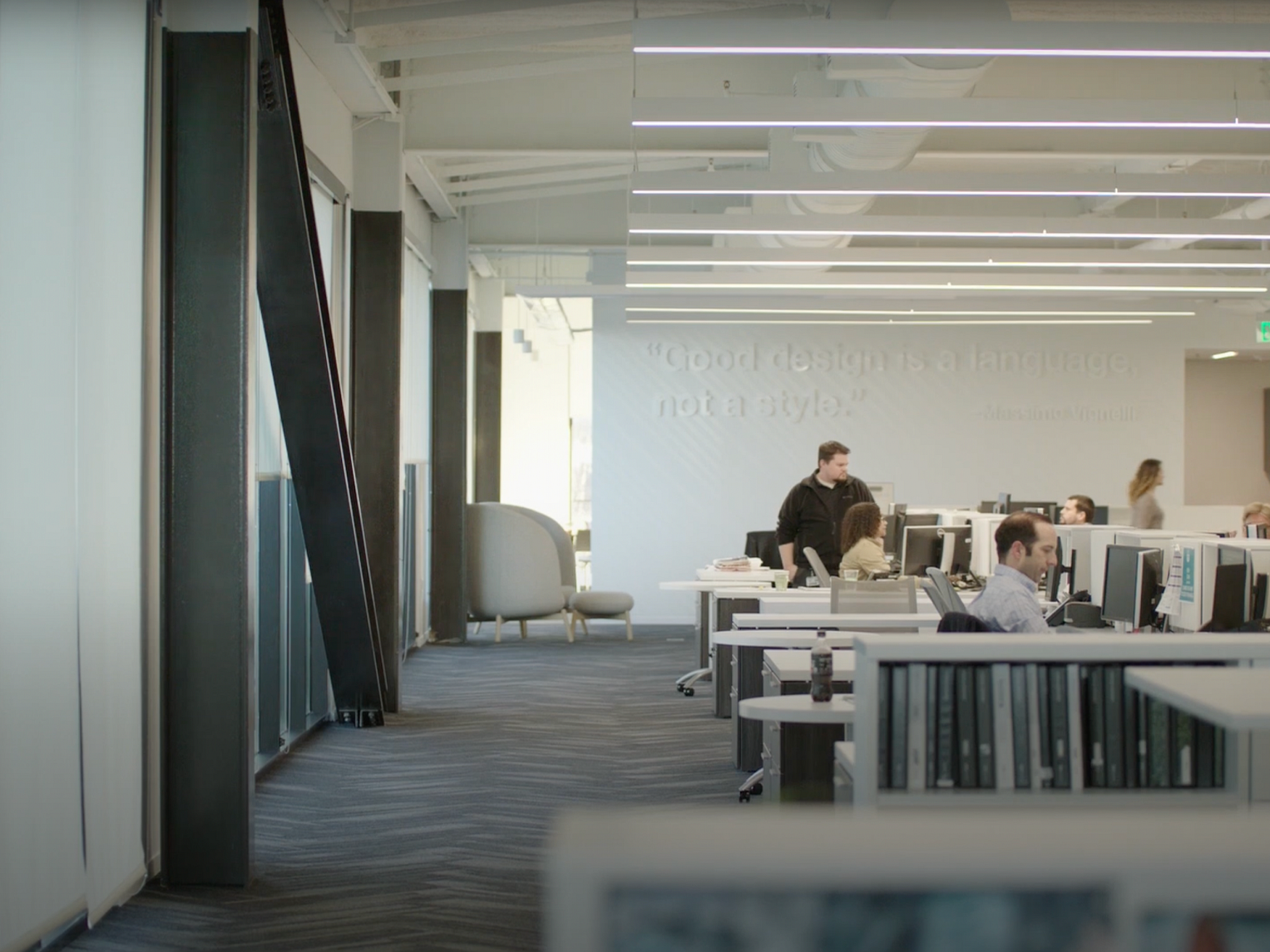 Understanding Sound in the Workplace
A study from the Center for the Built Environment found that the biggest frustration for employees working in an open office floor plan was the lack of sound privacy. Understanding sound from the beginning of a project can help you and your client avoid unwanted noise disruption and frustrations, allowing for a more productive work environment. ​
​
​
To learn more about the impacts of sound, contact your local Shaw Contract Account Manager to schedule our CEU; Acoustics, Flooring and the Built Environment.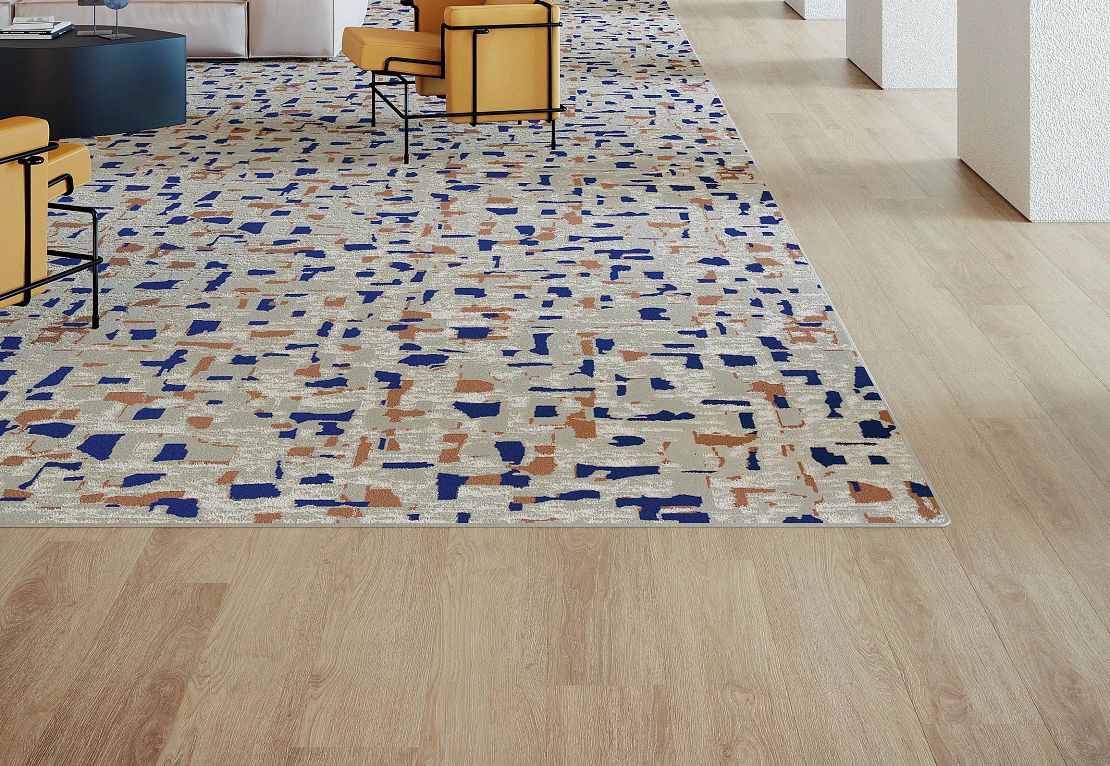 Create a Sense of Place
Diverse spaces require diverse solutions. As a total flooring solutions provider, Shaw Contract offers a wide range of products including hardwood, resilient, broadloom, carpet tile, rugs, and accessories. Layer them together to create warmth and texture in a holistic experience.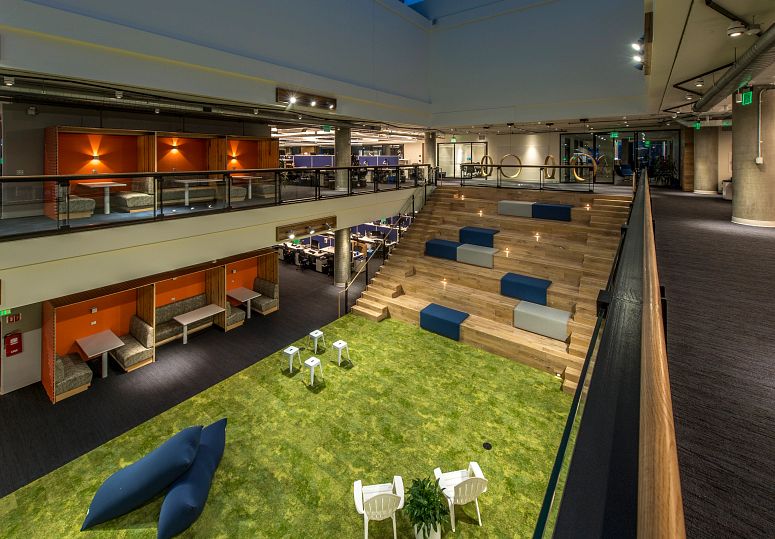 Mimecast by L Design featuring Primitive and Resurface
Our Workplace segment provides solutions for:


Coworking
Professional Services
Tenant Improvement
Workplace
Solutions for the Modern Workplace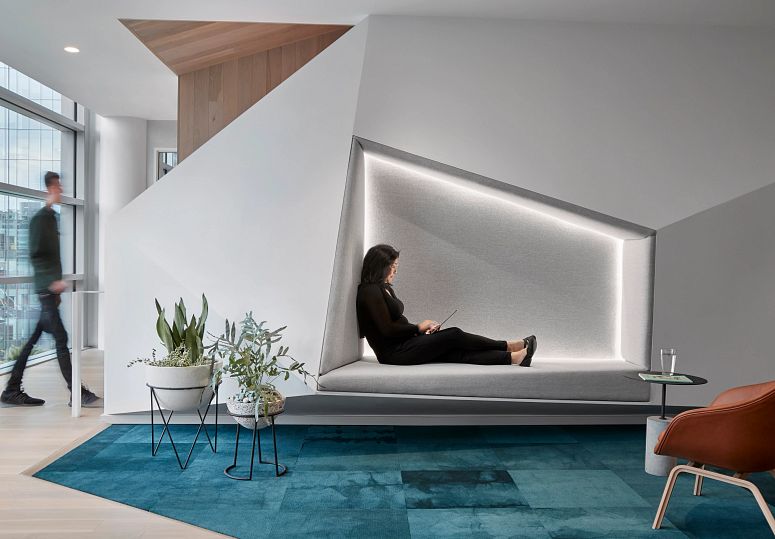 Slack HQ by Studio O+A, featuring Dye Lab
Slack HQ
Studio O+A replicated moods and sights experienced in nature when they set out to design Slack's new headquarters.